Young man missing as summer storms hit western Greece
August 26, 2021
Α 27-year-old man has been missing since early Thursday afternoon in the Gulf of Amvrakikos, western Greece. The man was reportedly on a boat together with a friend when a storm stroke and he fell off board. His friend  informed the Coast Guard that launched a search and rescue operation to which also fishing boats participated – so far without any positive outcome, though. The missing man was reportedly a visitor in the area and had gone fishing with his friend.
In contrast, lucky were two tourists in Syvota, Thesprotia. The father and son on a canoe were reported missing but they were rescued by a fishing boat.
A weather deterioration with rainfalls and thunderstorm, locally very heavy, hit Epirus and Thessaly at Thursday noon. The weather phenomena were accompanied by hail-falls in Ioannina, Preveza, Volos, Pelion, Larissa and other areas  in the two regions.
According to epiruspost, the storm mostly affected the coastal area zone of Preveza, but also in Ioannina where most of the problems arose from falling trees. Due to the intense phenomena, problems are also recorded in the electricity network.
Video: Ioannina
In Thessaly, around 6 in the afternoon, a severe storm broke out that hit the wider area of ​​Volos, with the main characteristics of very heavy rainfall and wind blowing with stormy gusts.
Antipoaxoi
The streets of Volos and Larissa turned into rivers, billboards were swept away by the wind and many trees fell.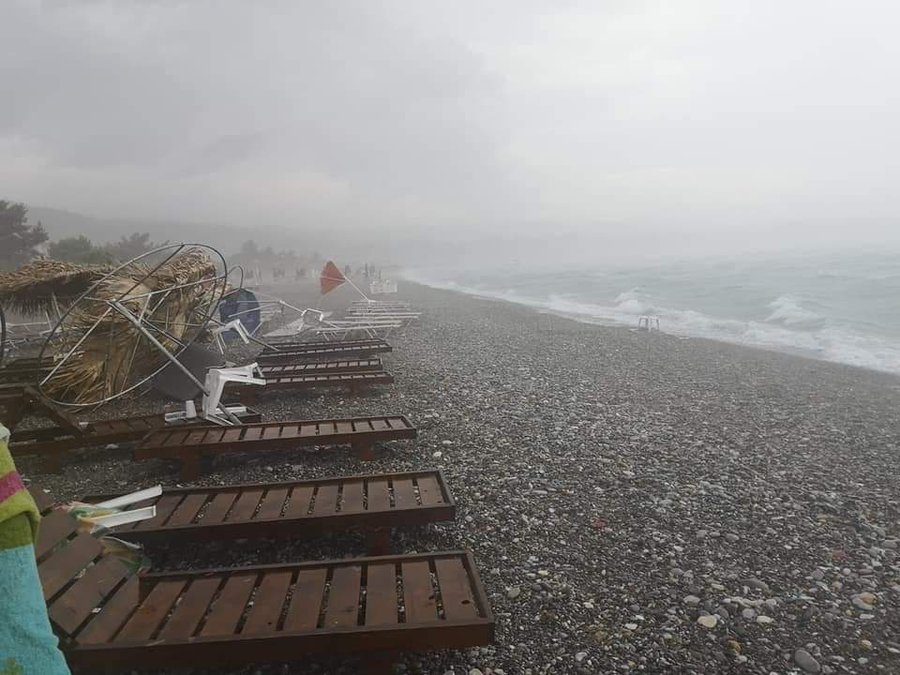 Pefki in North Evia.
National Meteo Weather Warning
Greece' National Meteorological Service EMY had earlier on Thursday issued a weather warning  forecasting heavy rainfalls and thunderstorms, locally accompanied by powerful winds and hail.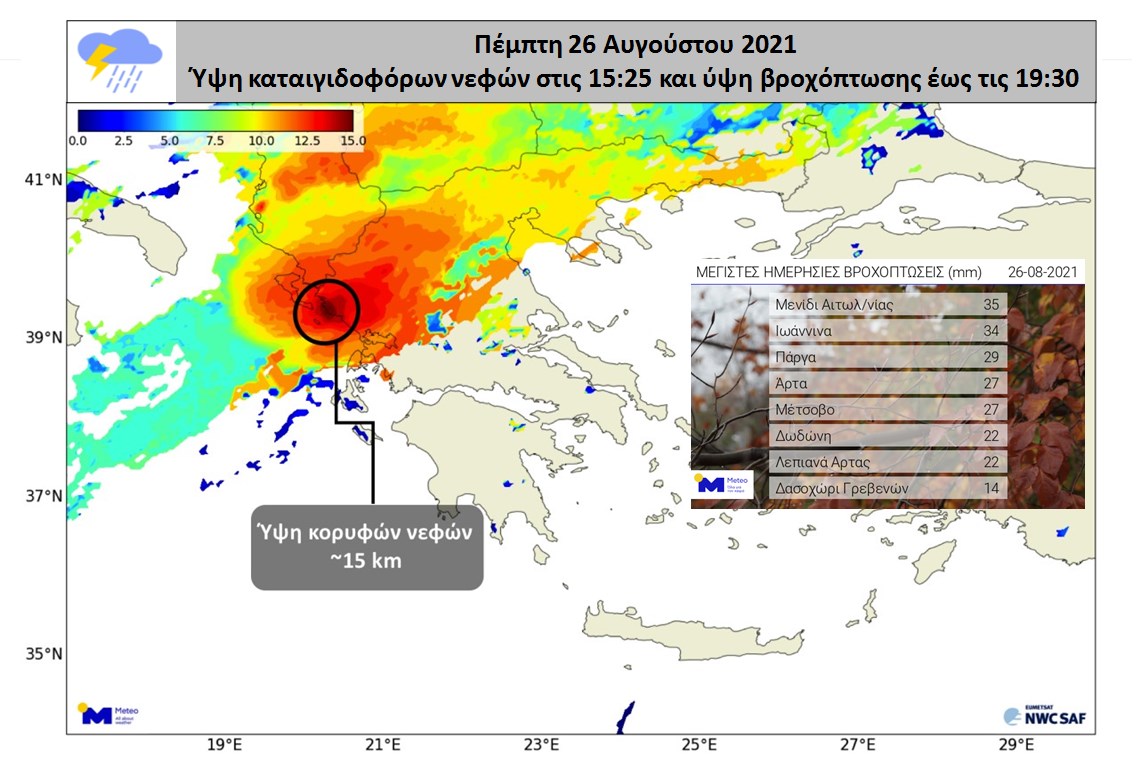 From Thursday evening affected are the northern Ionian islands and Epirus in western mainland and later also the northwestern Peloponnese.
Thursday night also western, central and northern Macedonia are forecast to be affected by the bad weather front
Gradual weakening of the phenomena is forecast from the morning hours of Friday, August 27, in the North of the country and by noon in the West.
thumbnail picture: via epirustvnews.gr
Published at www.keeptalkinggreece.com