Ancient churches in western Turkey's Bursa province that have been decaying could collapse at the slightest earthquake, an art history expert noted. The Panagia Pantobasilissa Church dates back to between the years 1300 to 1500.
Ancient churches that have been left in ruins in western Bursa are on the brink of collapse, Art Historians Association (SATAD) author Burak Can has said.
The district of Trilye, known for its large volume of olive production, used to be a Christian settlement in the 14th century, but only four of the seven churches that were built locally remain standing today.
Three monasteries in the district have been known to collapse in the past, and the local municipality is planning to renovate one of the six remaining cultural heritage sites in the area.
The local Panagia Pantobasilissa Church dates back to between the years 1300 to 1500 and could collapse in the smallest earthquake if it's not rehabilitated soon.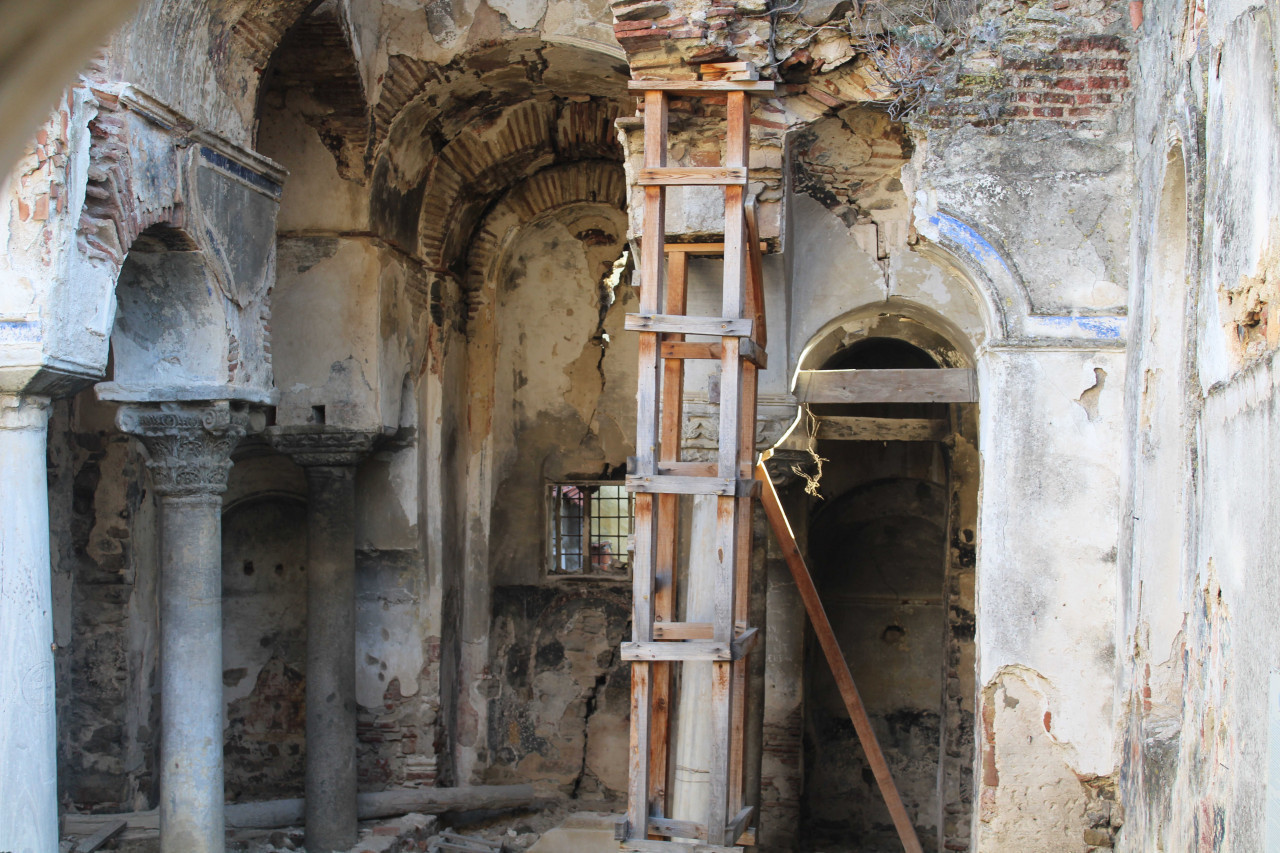 "Remains built by non-Muslims have been left in the background in recent years. These structures were maintained in the Ottoman era but were not attended to after the 1950s," Can said.
On the other hand, another ancient structure in the district that's not registered as a cultural heritage site, Dündar House was damaged by the municipality during the rehabilitation of ancient Taş Mektep ('Stone School' in Turkish) next door.
"The Roman-era structure was painted and damaged on the outside. Of course, the Mudanya Municipality should conduct rehabilitation works, but the public can tell when another structure is damaged in the process," Can noted.
The expert urged local authorities to perform safe excavations on the region's ancient ruins, to unearth historic remains that will "help bridge the past and the future."
Published at www.duvarenglish.com