By Nick Kampouris

The ancient Greek city of Thouria, located in the southern Peloponnese, is among the cities which managed to thrive and become important centers all by themselves in the wider region, despite being under the shadow of nearby super-powers (in this case Sparta).
Located on the outskirts of the modern-day city of Kalamata in the county of Messenia, Thouria was at its peak of development during the classical period of ancient Greece.
Incredibly, however, the existence of its ancient ruins was not even known until the first decade of the 21st century.
An archaeological dig in 2007 led experts to the discovery of an entire city, which appeared to have been an important hub during ancient times.
Archaeologists originally unearthed a temple and an Asclepeion, a type of temple devoted to healing found all across the ancient Greek world.
Approximately three years ago, archaeologists unearthed a large part of the ancient theater of the city of Thouria, adding much more information to what we already knew about this polis.
The theater, which dates back to the 4th century BC, came to light during these excavations, which took place in the summer of 2016.
More discoveries were on tap for the archaeological dig season of 2017, when archaeologists uncovered the perimeter of the theater's orchestra and several rows of stone seats. The orchestra's perimeter, which is 16.3 meters (53 feet) long, has three parallel grooves around it, which suggest that its stage was movable.
The city of Thouria was mentioned by both Pausanias and Strabo, two of ancient Greece's most famous geographers.
Thouria's ancient theater is oriented toward the west, overlooking the vast plains of Messenia, known in ancient times as "Makaria," meaning the "blessed and blissful land."
In the distance, to the southwest, one can see the beautiful sea of the Messenian Gulf, which ancient Greeks were called "Thouriates," most likely due to the city of Thouria.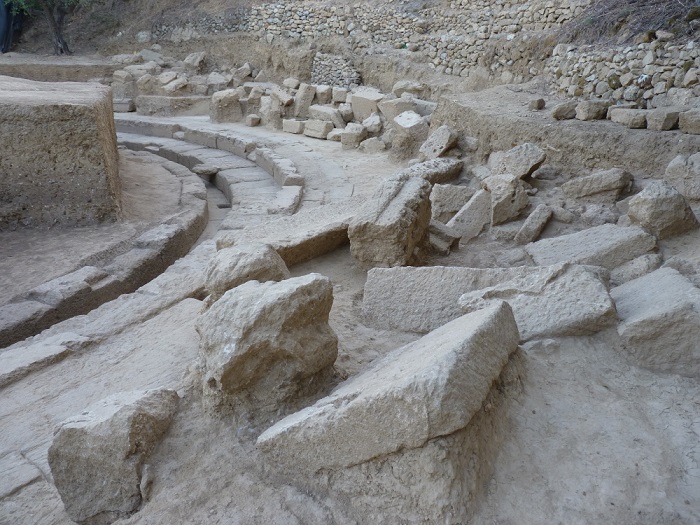 Archaeological works continue to this day in Thouria, where archaeological students from around the world come to practice their profession and learn more about their science and this important ancient Greek region.
A small town bearing the name of Thouria, with a population of approximately 3,000 people, exists to this very day near the ancient ruins. A town that links together thousands of years of Greek history in this beautiful southern corner of Greece.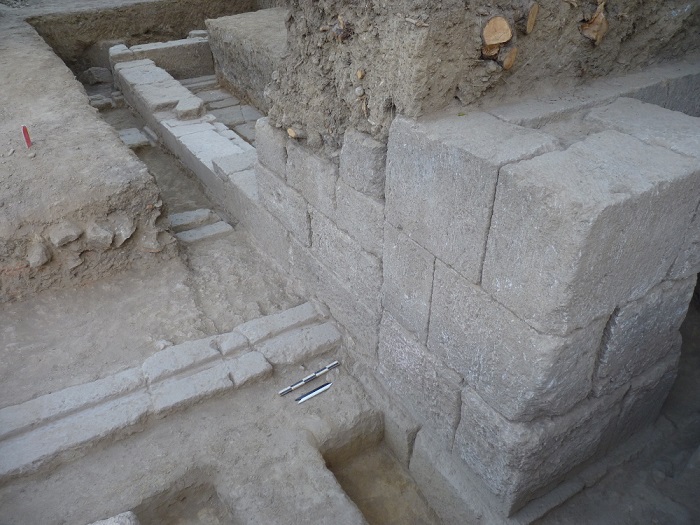 Published at https://greece.greekreporter.com/2020/03/08/the-spectacular-and-long-lost-ancient-greek-city-of-thouria/