Activity Date: Saturday, January 30, 2021 – 01:00 UTC
Duration: 120 min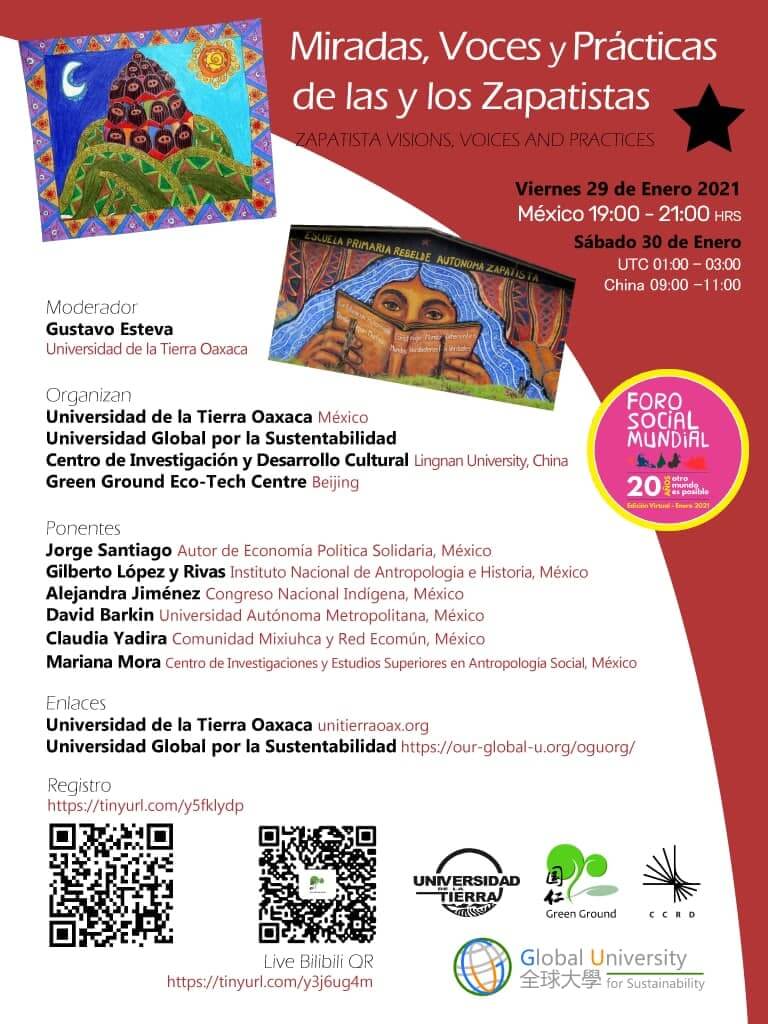 Brief Description:
In this roundtable, Zapatistas and their supporters will present the visions, trajectories and challenges of the Zapatistas in over three decades of indigenous organizing, caracole construction, and management of the commons. In particular, their current struggles in the face of the pandemic, extractivism, developmentalism, and divide and rule. The caracoles of good government are not just a form of government in building autonomy and self-reliance, with remarkable achievements in health, education, and livelihood, but the practice of different ways of life, of community relations, with different values and cosmologies, fostering hope for humanity.
Moderators: Gustavo Esteva
Speakers: Alejandra Jiménez, Mariana Mora, Claudia Yadira, Jorge Santiago, Gilberto López y Rivas, and David Barkin.
Language(s) of the Activity: Spanish, English
Others Proponent Organizations:
Topics:
Indigenous peoples
Thematic space(s) of the activity:
Indigenous and ancestral peoples
Cross-cutting space(s) of the activity:
Racism, Gender, Pandemic