19 Nov, 2018
Russian President Vladimir Putin and his Turkish counterpart Recep Tayyip Erdogan on Monday participated in an official ceremony marking the completion of the offshore section of the Turkish Stream natural gas pipeline.
The offshore section of the pipeline, which is 930km (578 miles) and runs along the bottom of the Black Sea, is designed to deliver Russian gas to the Turkish market. Russia's Gazprom began construction of the section in May 2017.
It will be continued by a 180km (112 miles) land transit line for gas supply to the countries of south and southeast Europe. The first deliveries are scheduled for the end of 2019.
The pipeline, which has two parts, is expected to carry 31.4 billion cubic meters of natural gas per year from Russia to Turkey. It is a major joint project between the two countries.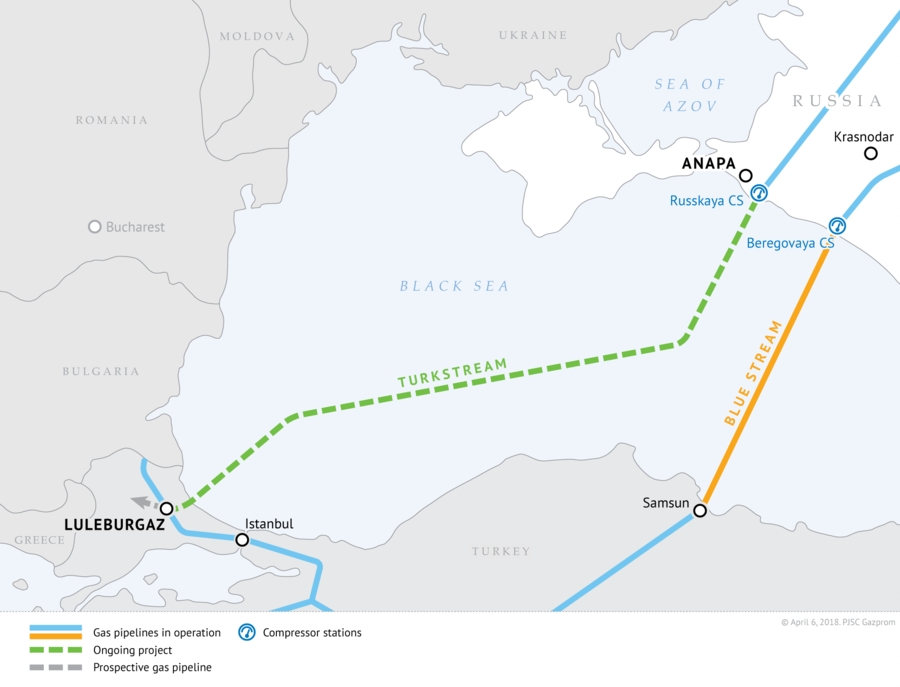 Turkish Stream gas pipeline route © gazprom.ru
Published at https://www.rt.com/business/444344-russia-turkish-stream-opening/