Mar. 2, 2023
Riot police beat people and fired tear gas and sound flares at students who gathered outside the headquarters of Hellenic Train in Athens on Wednesday to protest the deadly train crash in Tempi and commemorate the victims, most of them students returning home after a long weekend.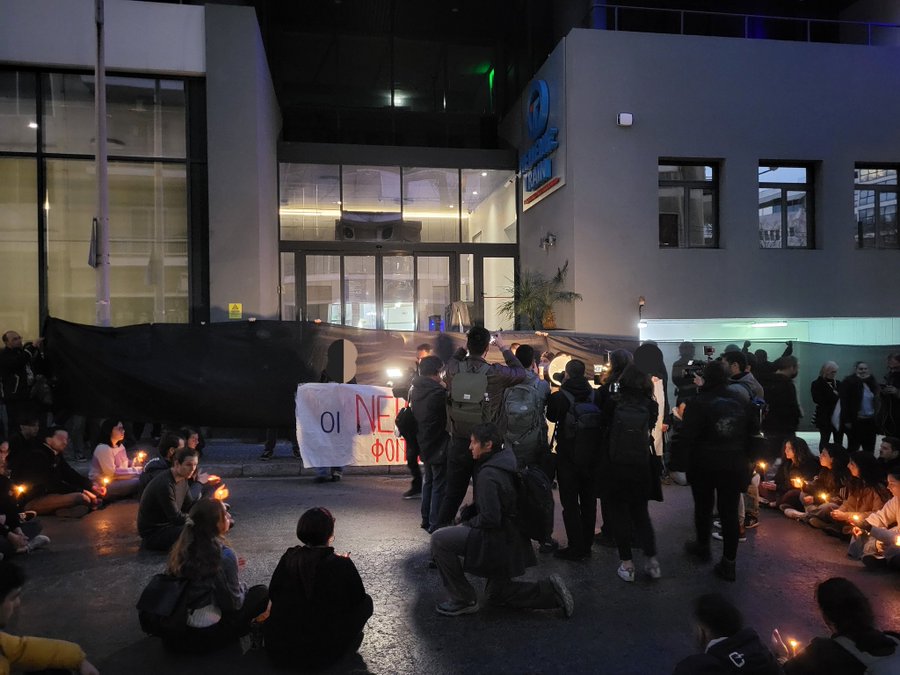 Angry protesters smashed some windows of the Hellenic Train HQ, the company managing the country's passenger trains, and later marched to Syntagma square in downtown Athens, where again clashed with police.
Protests were also held in Thessaloniki and the city of Larissa, near where the disaster happened on Tuesday night.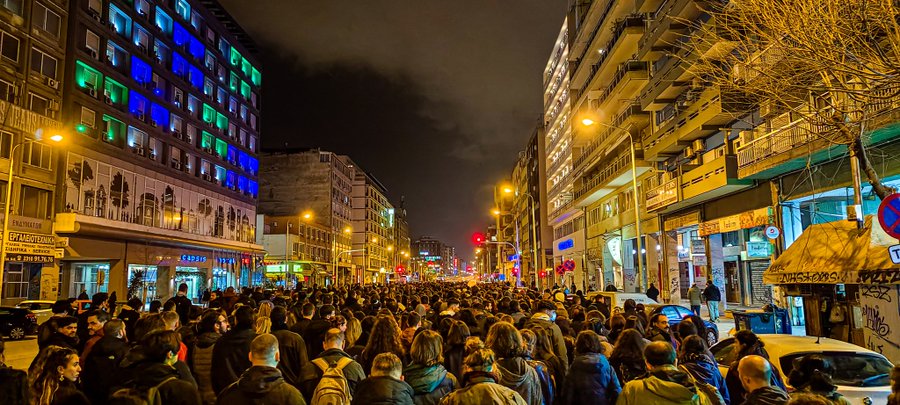 Protesters outside the main train station of Thessaloniki.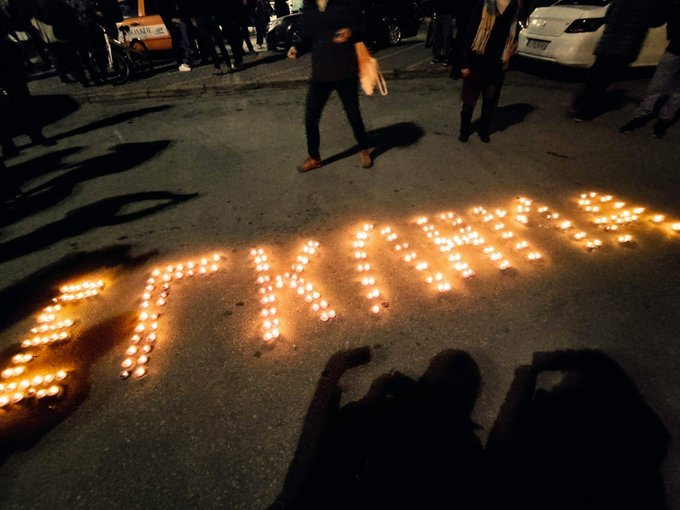 Protesters formed the word "CRIME" with tea candles.
Three of the front wagons of the passenger train were destroyed. Firefighters continue to remove bodies and dismembered body parts also on Thursday morning.
The majority of the train passengers were students in their 20s returning home or to universities in Thessaloniki and other cities in central and northern Greece after a long weekend celebrating the end of Carnival and the begin of the Easter Lent.
According to state broadcaster ERT, 80% of the dead are aged 18 to 30.
Thursday morning, authorities announced that the number of confirmed deaths is 47.
There are fears, that the number of passengers was higher than initially thought.
More protests are scheduled for Thursday evening.
We remind our readers that publication of articles on our site does not mean that we agree with what is written. Our policy is to publish anything which we consider of interest, so as to assist our readers  in forming their opinions. Sometimes we even publish articles with which we totally disagree, since we believe it is important for our readers to be informed on as wide a spectrum of views as possible.