Heatwave LATEST: Most of France placed on alert as temperatures spike
Heatwave warnings were extended across more of France on Tuesday with much of the country now on Orange alert for searing temperatures, which are expected to rise above 40C in some cities.
French weather forecaster Météo France has issued orange alerts – the second highest warning – for 65 départements in France, leaving a warning map that now covers the majority of the country.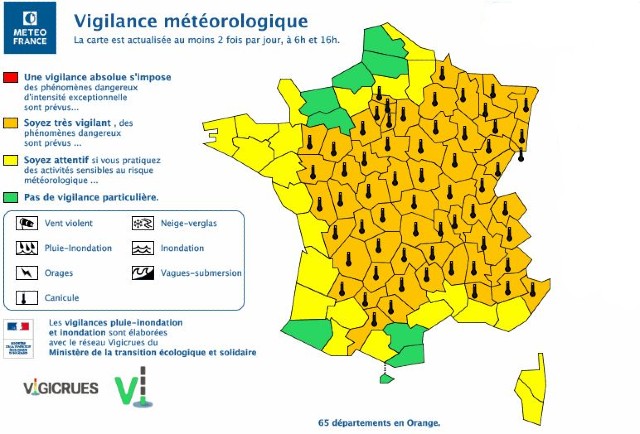 Some 53 departments were already on alert on Monday as the Mercury began to rise.