22 Mar, 2018
If I've learnt anything from working off the coast of Libya, it's this: Preaching humanity and practicing it are two very different things.Right now, politicians across Europe are claiming to advocate human rights and insisting they are seeking a peaceful end to the migration crisis – while protecting the lives of the most vulnerable. This simply is not true.
The European Union (EU) is currently paying millions of pounds to push migrants and refugees back to Libya, where they know – beyond reasonable doubt – that they are likely to be tortured, detained or raped and even murdered.
I have met these migrants, touched the scars scrawled across their skin, held the hands of broken women as they recount being gang-raped, and cradled their crying children. Still, they are the lucky ones, they survived the perilous waters of the Med.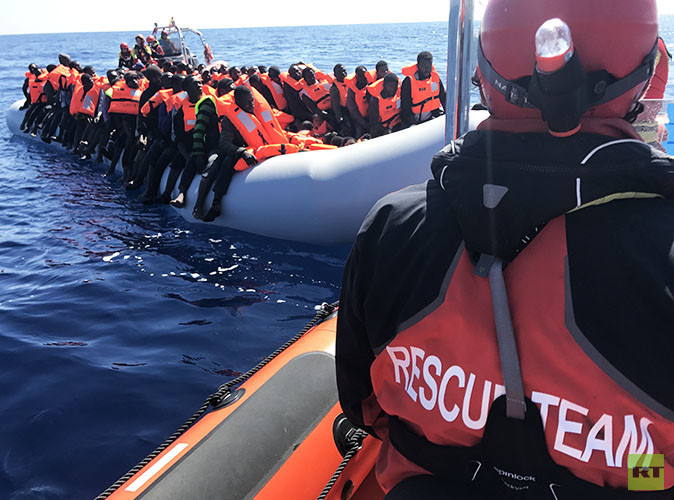 The Mediterranean crossing between Libya and Italy remains the most deadly border on Earth. In 2017, 172,000 people arrived in Europe, after being plucked from the dangerous waters by NGOs sent to rescue them from deflating dinghies and packed-out boats. In the same year, 3,100 died trying to make the crossing.
In response to the tragedy, the EU made a deal with the Devil. The bloc, headquartered in Brussels, began funding the Libyan coastguard (LCG) to prevent migrants leaving North Africa in 2016. So far, that has cost around €300 million ($370 million). Nobody knows what it has cost in human suffering.
Rescues are being taken out of the hands of NGOs, and control is being given to the LCG. The focus is on dragging people back to Africa, rather than have them arrive in Europe.
I saw first-hand how Europe is paying for international laws on pushbacks and maritime regulations on rescues to be broken. The rules being broken are clear, legislated and documented.
The 1982 UN Convention on the Law of the Sea holds that 12 nautical miles from the coast is territorial waters. And initially, this is the point up to which the Libyan Coastguard (LCG) bothered to patrol.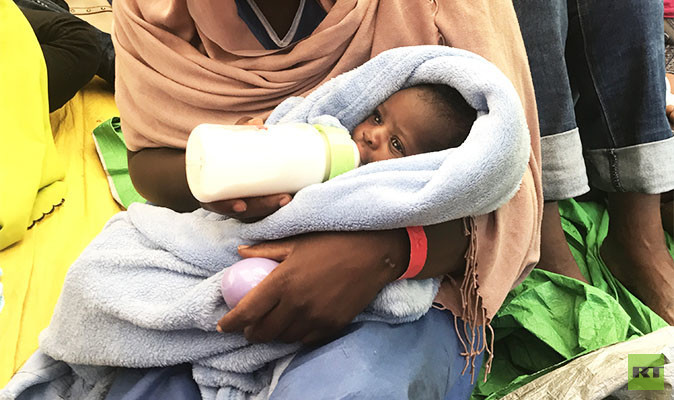 In 2017, equipped with new boats and after training from the Italians, the LCG began policing up to 24 nautical miles from the coast – in the contiguous zone. This is legal IF they are tailing people who have committed a crime. Running for your life, it appears, is now a crime.
In 2018, everything changed. Now that the coastguard is milking the EU cash-cow, they are heading into international waters and dragging migrants back to the coast. They break with the 1929 Geneva Convention, which maintains that forcing people seeking refuge back to an unsafe port is prohibited.
Just a handful of NGOs patrol the search and rescue (SAR) zone, bearing witness to these breaches in international law, and attempting to save the lives of those launching themselves towards Europe.
I have completed two missions with Proactiva Open Arms – a Spanish NGO which has been patrolling the SAR zone since 2016 – to prevent death at sea, by rescuing boats in distress. It was in February of this year, when I witnessed the measures to which Europe will go in order to prevent migration from Libya. The crew were called to rescue a rubber boat in distress, carrying more than 100 people. On board the Open Arms, I heard the Maritime Rescue Coordination Centre in Rome (MRCC) give the order for the Libyan coastguard to take the lead on a search and rescue mission, instead of the NGO. We were 40 miles from the coast, inside international waters. So, this was not a rescue – it was a push back. I watched the confusion in the eyes of the rescue crew as they saw men, women and children taken onto the LCG boat, knowing they will suffer.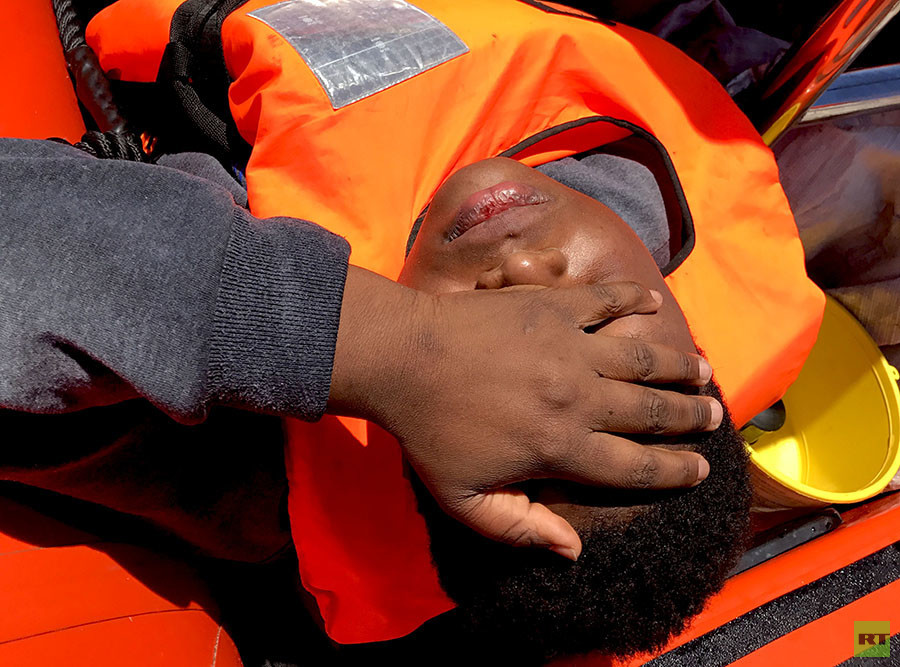 The EU as I knew it – the bastion of human rights – fell apart in front of my eyes. Because I learned that day, rights do not extend to you if we can't see you. When you are locked away in Libya, the EU can pretend you do not exist.
Europe's own Charter of Fundamental Rights, Article 19, states that no person may be "removed, expelled or extradited to a state where there is a serious risk that he or she would be subjected to the death penalty, torture or other inhuman or degrading treatment or punishment."
The EU cannot deny that its decisions have human consequences. In two months, between September and December 2017, the number of people in detention in Libya rose from 7,000 to 20,000, according to Libya's Department of Combating Illegal Migration (DCIM).
Meanwhile, women have reported being gang-raped by DCIM guards while families are locked away in squalid centers. The EU says it is funding UN projects on the ground – but the UN says it is shocked by what staff have seen in the country. It is a mess.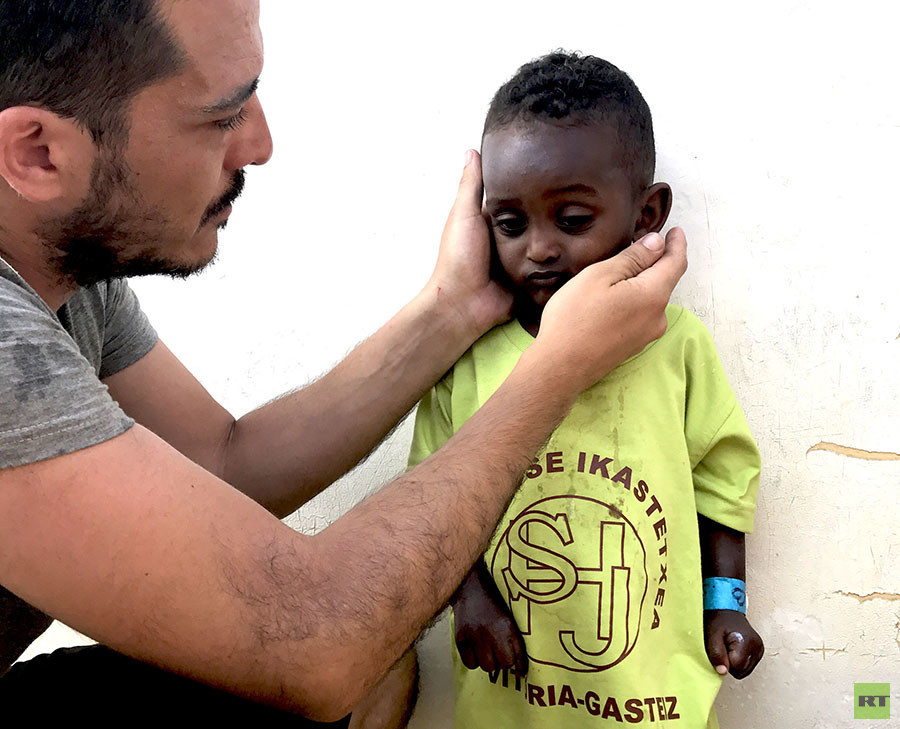 The EU made a deal with the International Organization of Migration (IOM) to cut the number of people crossing the Med. Since then, the organization has spoken about its "successes." Officials brag about how they have drastically cut the number of people crossing from Libya. Just 5,400 have arrived in Italy so far in 2018 – but 400 are dead. A victory, they say. They make no mention of the hellish conditions, the slave markets, the collusion between officials and militia in Libya – numbers are what matters here.
The most harrowing tales I have ever heard as a journalist have been from Libya. I've sat across from young women sobbing into their hands because they've been raped – and as a cruel reminder – they're now pregnant.
Mirabel wanted to be a lawyer, but she had to flee Boko Haram in Nigeria. She went to work in Libya but was taken captive and sold. Her captors held a hot iron to her stomach and legs, and made her sleep on the floor with dogs. When she escaped, she was raped on the streets.
Gambian Paul was just 19 when he watched his friend beaten to death on a farm outside Sabratha, Libya. He was pistol-whipped and stamped on. He didn't know how much his "owners" paid for him – what his life was worth. I have seen countless other men with bullet wounds, stab wounds, infections or post-traumatic stress disorder.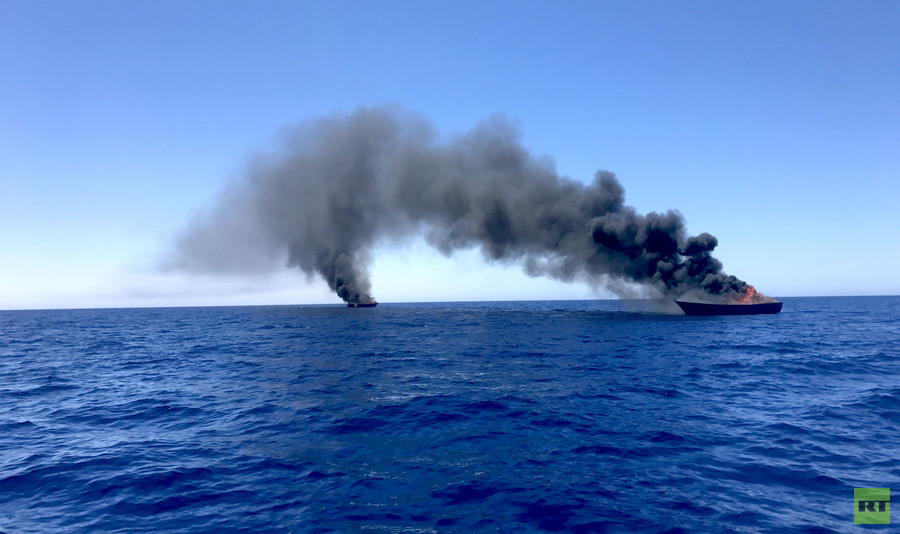 Both Mirabel and Paul arrived safely in Europe in 2017. But I have no idea where they are now. I don't know if they have been returned, or integrated.
One teenager I am in contact with is now in school in Sicily. His English improves every time we speak, and he is beginning to look like a teenager, rather than a shell, degraded and dehumanized in Libya. Another, Ismael, has not been so lucky. He has moved from Italy to France, searching and failing to find work. The European dream is not what he expected. Still, he tells me, he is safe here, he has liberty, and he is determined to put Libya behind him and make a life in Europe.
There are active black slave markets in Libya, where people are sold for $400 and systematically raped and beaten to death. The EU knows these facts – the footage is widespread. And, despite this, politicians use their bogus benevolence to express their concern over migration in public – before turning around and backing plans to force people back to Libya.
European nations have paid hundreds of millions of euro to make the world's deadliest migrant route even more deadly. The Italians have impounded charity boats and made disembarking an arduous task, as the EU chose to support Libya over lifesavers. As a result, some charities have left, under-funded and under-supported. The fatality rate has shot up. If you crossed the Med in 2015, there was a one-in-269 chance of dying. Now, one in every 55 will perish.
Meanwhile, Angela Merkel is hailed in Germany as a flagbearer for human rights; French President Emmanuel Macron is putting on a grand display, claiming to be taking on the Libya issue.
Downing Street sent Foreign Secretary Boris Johnson to Libya in August 2016, where he shook hands with the coastguard, smiled at the government, and pledged £9 million ($12.7 million) in additional funding from the taxpayer.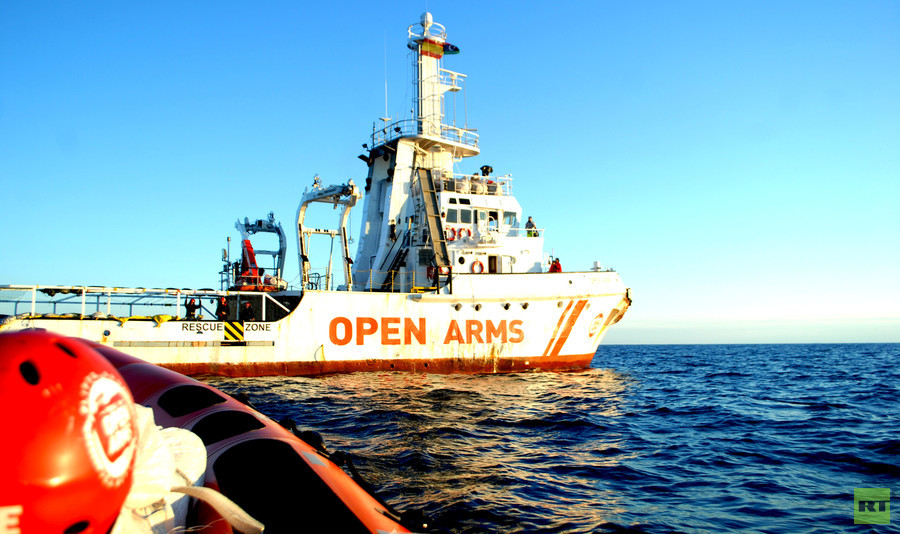 Britain and its EU friends say they are doing what they can, spending hundreds of millions through the EU Emergency Trust Fund for Africa. But what does this mean?
The EU-funded International Organization on Migration (IOM) has evacuated around 20,500 people from Libya – out of an about 700,000 estimated to remain trapped in the nation. Meanwhile, the European Council says 8,000 hygiene kits have been given out and projects to prevent arrivals in Libya have been launched.
That is the response. A few "migration-related" projects, a handful of evacuations, some toothbrushes, and a wad of cash for the coastguard. Libya is in turmoil, with no real leadership, stuck in a cycle of armed conflict following British and French-led intervention in 2011.
These are not the words of someone advocating mass migration to Europe. It does not work. Economies are stretched, the infrastructure is not there and the movement of entire communities is never the solution. But do not be fooled. The people traveling here don't want it either.
However, the solution is not, and never will be, to put money into the hands of the coastguard – the coastguard which has been filmed abusing migrants and stands accused of working with people smugglers.
The solution lies in fixing the problems people are running away from, and re-opening legal migration routes that were closed decades ago. A good start to that would be to stop Western military intervention at the drop of a hat – or, the slightest scent of oil, or the faint glitter of a gold mine.
Because how can we preach human rights to the world, when we are failing uphold them ourselves?
Zoie O'Brien for RT
* Zoie O'Brien is a British newspaper journalist who has reported on the migration crisis across Europe and the Middle East since 2015. She has uncovered corruption along the main migration routes to Europe, and reported extensively on human-rights abuses. Zoie is currently writing a book on the European response to mass migration from the height of the current crisis. Zoie has spent time in the Mediterranean with Spanish NGO Proactiva Open Arms in 2017 and 2018.