May 12, 2020
Nursing staff at public hospitals in Greece staged protests on Tuesday on the occasion of the international Nurses Day. Wearing masks and holding banners they gathered at the hospital entrances and pointed out at the chronic problems of the Greek health system.
"We have a voice and it will be heard through our masks," was central slogan of the protests organized by the hospital workers union POEDIN.
Video: Alexandra hospital in Athens
"The current amount of Public Expenditure for health, that is 4.7% of GDP, is only compared to third world countries," Poedin said.
It added that "public health will only improve when expenditure gradually increases in the average of the countries of the European Union (7.5% of GDP)."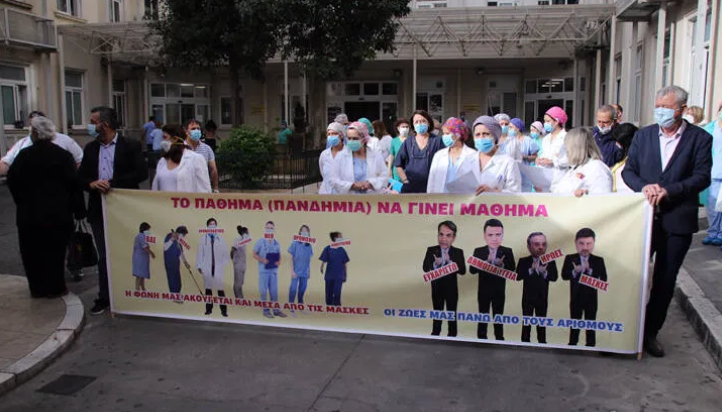 On the occiaions of the Nurses Day, the hospital staff for one more time demanded permanent hiring and measures that will provide them full protection.
The union demand an annual program of permanent recruitment of 3000-4000 per year to cover the 1,500 departures that are made annually thus gradually reducing the available vacancies."
Video_ Protest in Kalamata hospital, south Peloponnese