A German Army officer arrested on suspicion of plotting an attack had procured a firearm and registered himself as a Syrian refugee, prosecutors said. He may have attempted to put the blame for the possible assault on migrants, local media reported.
The arrest was accompanied by searches at 16 locations across Germany, Austria, and France, according to the prosecutor's office. The officer is stationed in France but was assigned to a military facility in Hammelburg for qualification courses, where he was arrested.
Speaking to reporters on Thursday, Nadia Niesen of the Hessen prosecutor's office said the suspect also had a potential accomplice – a 24-year-old student who might have been involved in the alleged plot.
"It is understood that the accomplice was aware of the [prime suspect's plan] to register as an asylum seeker," she added.
On Wednesday, investigators secured valuable evidence during searches, including "numerous mobile phones, laptops as well as documents." Niesen also noted that firearms and ammunition had been found at the 24-year-old student's place of residence.
According to the prosecutor's office, the 28-year-old was first detained by Austrian police when he attempted to conceal a 7.65mm pistol at a lavatory inside Vienna International Airport. The use of the weapon was part of his plot to commit "a serious act of violence" in the form of an attack, Niesen stated.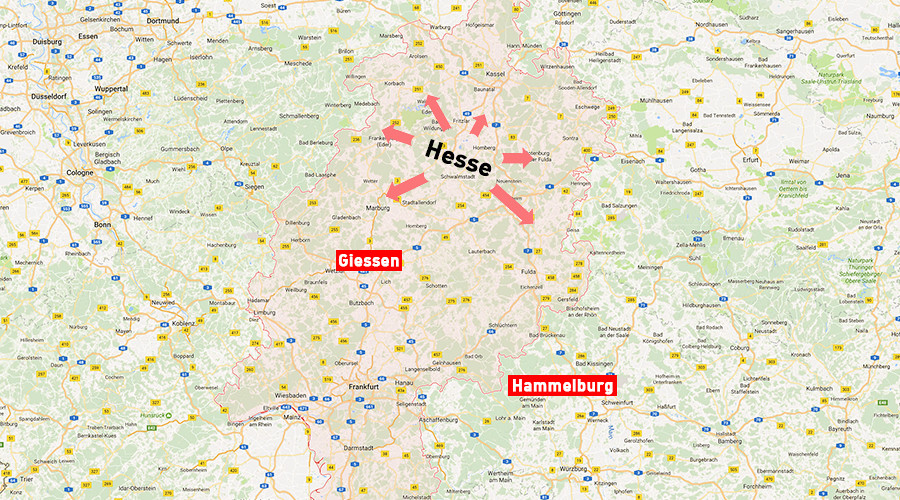 The 28-year-old officer in question came to a migrant facility in the city of Giessen and was registered as a Syrian refugee in late December 2015, according to Welt.
In January of last year, the officer, whose name has been withheld, applied for asylum in Bavaria and was allocated a room at a local refugee facility, according to Niesen.
German authorities granted him asylum even though he was unable to speak Arabic. His German background somehow went unnoticed as well, she admitted.
The official added that both men – the officer and the student – were in touch with each other, adding that analysis of phone and text message records revealed that they had a "xenophobic mindset." The official refused, however, to elaborate on the actual motives behind the potential attack plot, citing the ongoing investigation.
Last week, German police detained a suspect believed to be behind the bomb attack on the Borussia Dortmund football team. The suspect, a man said to be a German-Russian citizen, reportedly plotted the bombing to speculate on the club's shares if their price plummeted after the attack.
To mislead investigators, the suspect had reportedly fabricated three identical letters saying the attack had been carried out "in the name of Allah." However, their wording and content made investigators suspicious.
The letters were "full of contradictions and inconsistencies," the federal prosecutor's office said, adding that "there is considerable doubt about radical Islamists [being involved in the attack]."
Read also: Germany investigates hundreds of suspected right-wing extremists in its armed forces
FILE PHOTO © Marcel Kusch / Global Look Press