Northern Ireland has voted to remain in the EU Referendum by a majority of 56% to 44%.
However, the UK, as a whole, has voted by a narrow margin to leave the EU.
Following the result, Prime Minster David Cameron said he would continue for three more months in post, then step down by October.
It is up to a new prime minister to start the formal and legal process of leaving the EU, he said.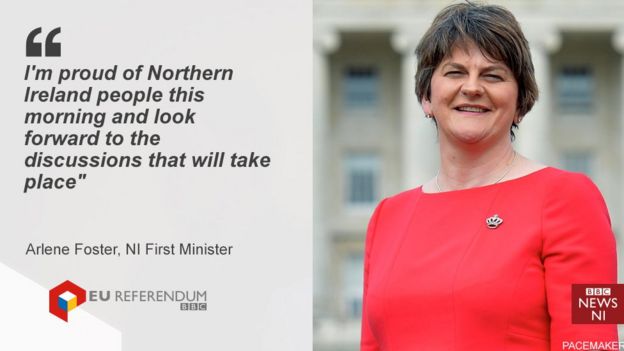 Read the full article here:
http://www.bbc.com/news/uk-northern-ireland-36614443