March 6, 2020
A group of five neo-nazis from Germany and Austria landed on the island of Lesvos amid the migration crisis and one was them was sent to hospital after they provoked locals opposing their presence.
"We will do to you what we did to you in Kalavryta" the neo-Nazis have been reportedly shouting with a clear reference to the massacre of Kalavryta were 438 men and boys were killed on December 13, 1943 by the Nazis during the occupation of Greece.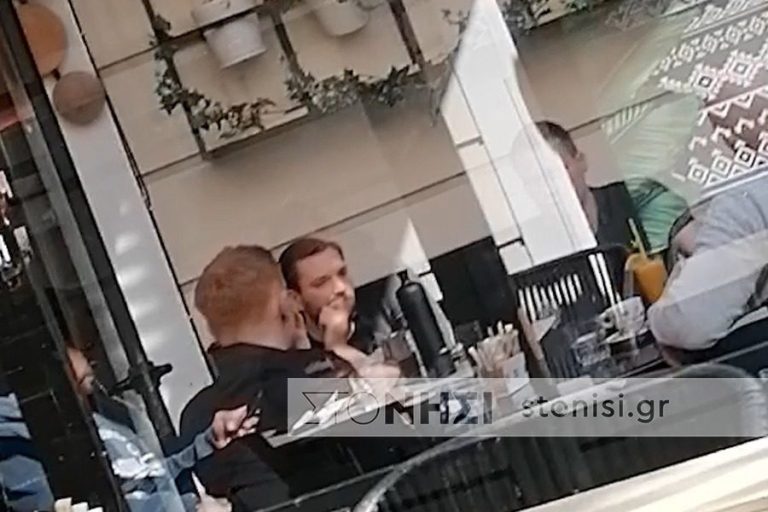 The neo-nazis flew to the island on Thursday and pretended to be German reporters covering the migration crisis. They are members of a group well-known in Germany, the "Identity Movement" (Identitäre Bewegung Deutschland.) The group is active in France, Germany, Austria, England and Serbia and their aim is to "unite Europe against illegal immigration."
On Friday morning, they walked with their cameras through the commercial street of Mytilini, pretending to reporters from Germany. They claimed to locals that they came to hear also the Greek side of what is happening with the migrants awaiting to cross into Greece.
At some point and after they dared threatened the locals with "Kalavryta massacre" one local man attacked one of them and sent him to the hospital with an wound on the head, an eyewitness told local media stonisi.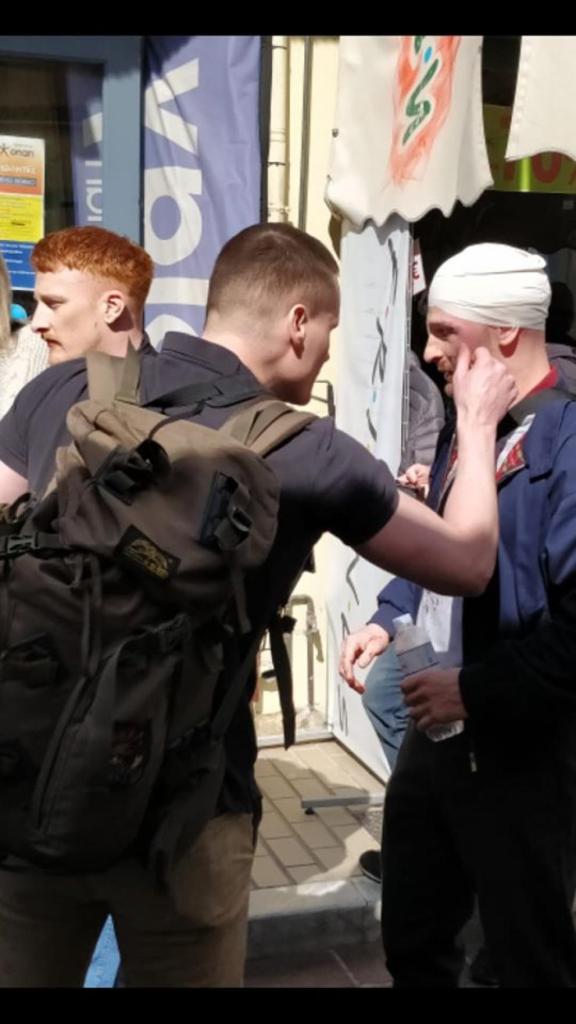 According to state news agency amna, two German and two Austrian citizens went to the police station saying that they were attacked by a group of 7 people wearing hoods.
They told police that one person from their group had to be treated in the hospital for slight head injuries, and left after receiving first aid.
The four claimed that they were reporters of a "patriotic magazine" without being able to prove this.
Police in Mytilini reportedly  investigates to catch the attackers.
"They should go as they came! There is no place for them on Lesvos!" local media politikalesvos stressed on Friday. A day earlier it reported about their arrival stressing "SHAME. Neo-Nazis on the island to 'assist the local raid squads.'"
The neo-mazi movement has sent also members to Evros via the airport of Thessaloniki.
On their social media accounts on Twitter, the posted pictures holding the Greek flag [shudder!!!] and a banner against migrants and refugees. They wrote, they came for solidarity with the Greek border guards. They have uploaded videos calling other neo-nazis to come to "protect the Greek borders."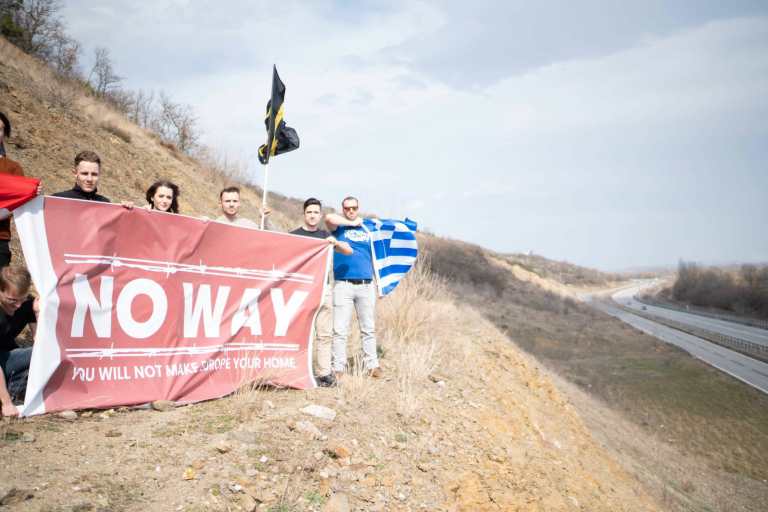 With them also well-known Austrian fascist Martin Selner. The ten neo-nazis were expelled by the Greek security forces, kathimerini reported.
German party Die Linke had already warned a couple of days ago of "a coordinated operation by German neo-nazi organizations to reach the Greek-Turkish border."
However, it is not just Germans far-right extremists at the Greek spotlights Evros and Lesvos.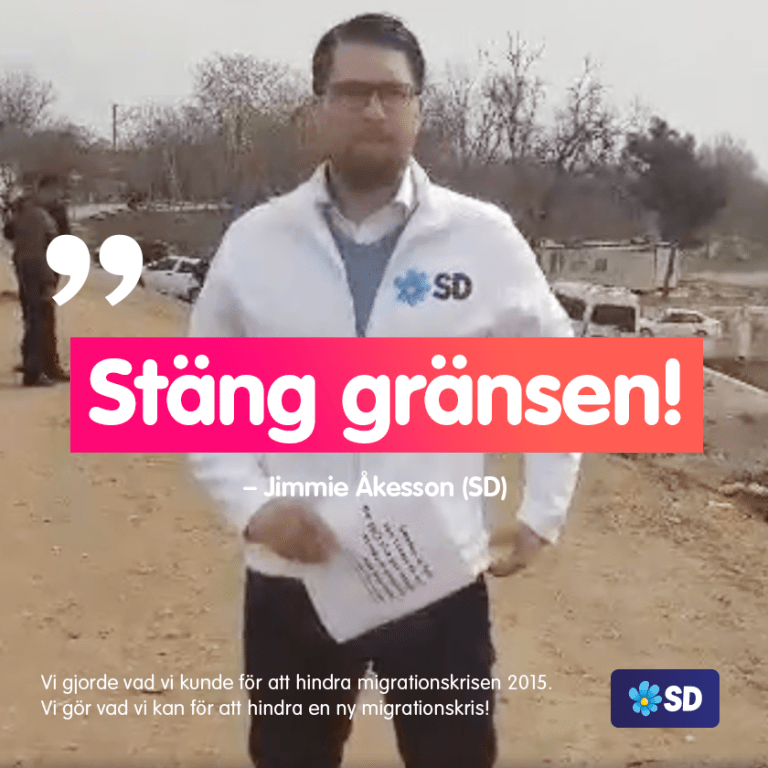 Far-right Swedish politician and leader of "Swedish Democrats" party Jimmi Akesson traveled to Evros to tell migrants that "Sweden was full."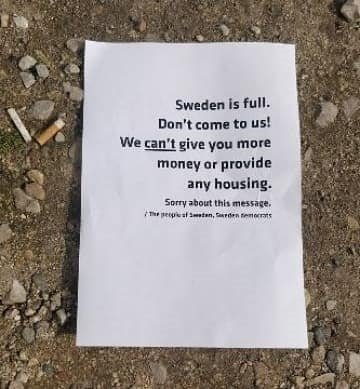 Apparently he found no migrants and refugees in Evros so he crossed to Turkey, went to Edirne, gave his leaflets to the migrants and at the end of the day he was questioned by Turkish police at the airport.
Published at https://www.keeptalkinggreece.com/2020/03/06/neo-nazis-lesvos-evros-migrants/