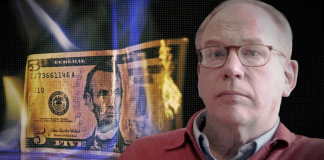 F. William Engdahl Historian, Economic Researcher, Writer 20.03.2017 The most optimistic development on the world stage that I have seen in decades is what's coming out of...
By Mehmet Bildik Original post date: 25 January 2017 Before World War I , Britain had enjoyed almost a century of unparalleled peace and prosperity. Despite rapid...
India's attack was patently illegal and highly provocative. US strategic think tanks frequently refer to disputed Kashmir as the most dangerous "nuclear flashpoint" in the world. Yet American officials have studiously avoided making any criticism of India, a "global strategic partner" of US imperialism and pillar of its military-strategic offensive against China.
Both Ukraine and Uzbekistan are the two most important states in this protracted war which is a "war" for domination in Eurasia. Brzezinski was the most outspoken proponent of this strategy, even if lately he was obliged to retreat a little bit from these designs. Here are two old texts explaining this strategy