By Austin R. Cooper
March 4, 2021
In January, the French historian Benjamin Stora filed a report commissioned by the French President Emmanuel Macron aimed at "reconciliation of memories between France and Algeria," which France ruled as the jewel of its colonial empire for more than 130 years.
The Stora Report addressed several scars from the Algerian War for Independence (1954–62), a bloody struggle for decolonization that met savage repression by French troops. One of these controversies stems from French use of the Algerian Sahara for nuclear weapons development.
France proved its bomb in the atmosphere above this desert, naming the inaugural blast Gerboise bleue, or Blue Jerboa, after the local rodent. Between 1960 and 1966, France detonated 17 nuclear devices in the Algerian Sahara: four atmospheric explosions during the Algerian War, and another 13 underground, most of these after Algerian Independence.
French nuclear ambitions became inextricable from the process of Algerian decolonization. The Saharan blasts drew international outrage, stalled ceasefire negotiations, and later threatened an uneasy peace across the Mediterranean.
The Stora Report signaled that radioactive fallout from the Algerian War has remained a thorn between the two nations. But the document comes up short of a clear path toward nuclear reconciliation.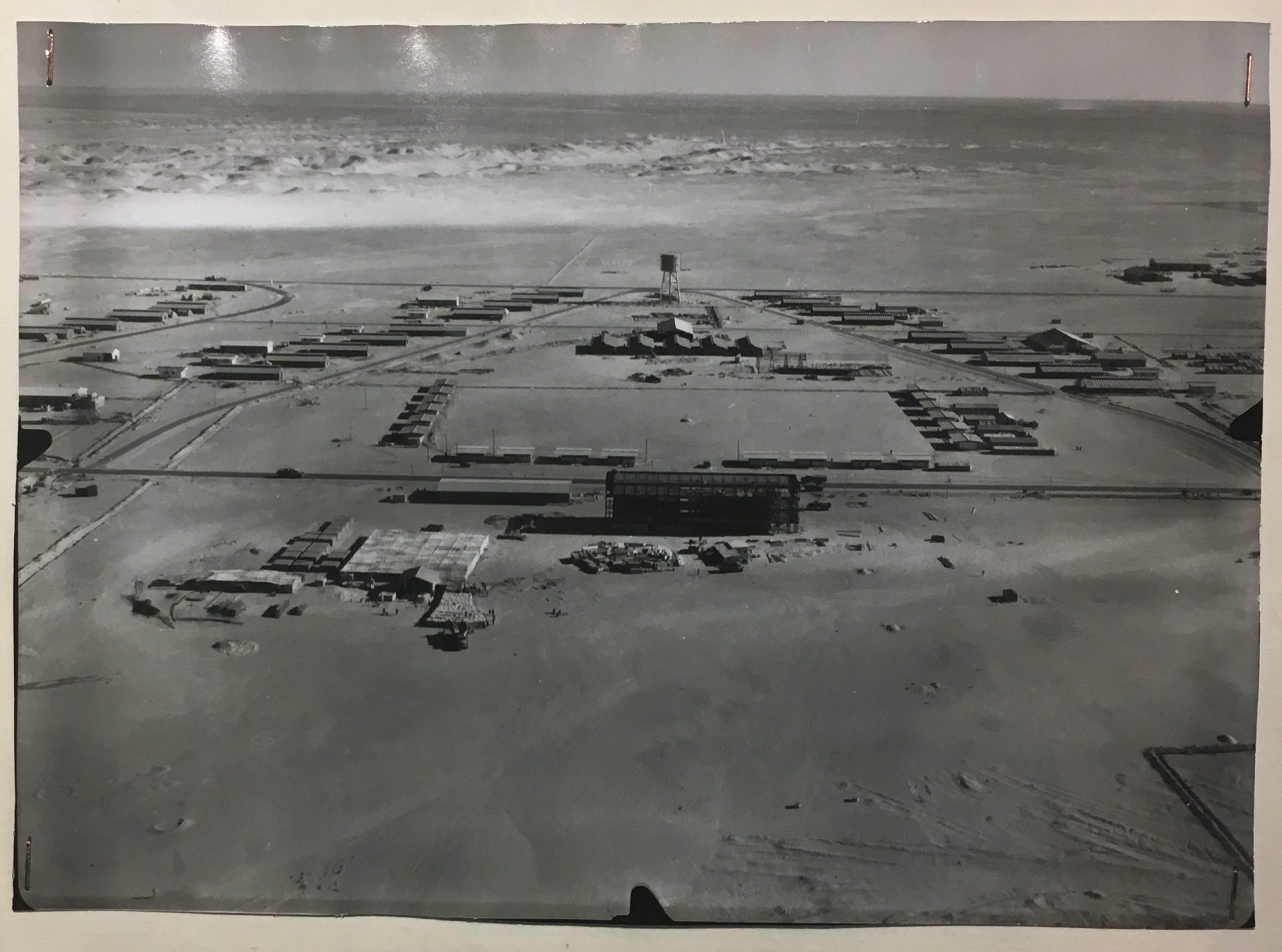 A United Nations dispute. The French bomb collided with the Algerian War before the first mushroom cloud rose above the Sahara. In November 1959, Algerian allies representing independent states in Africa and Asia contested French plans for the desert in the First Committee on Disarmament at the United Nations.
Part of the French strategy at the United Nations was to drive a wedge between the nuclear issue and what French diplomats euphemistically termed the "Question of Algeria." French obfuscation continued for decades.
France would not, until 1999, call the bloodshed a war, preferring the line that what happened in Algeria, as part of France, amounted to a domestic dispute, rather than UN business. Macron became, in 2018, the first French president to acknowledge "systemic torture" by French troops in Algeria.
The Afro-Asian challenge to Saharan explosions hurdled France's diplomatic barricades at the United Nations. The French delegation tried to strike references to the Algerian War as irrelevant. But their African and Asian counterparts painted the desert blasts as a violation of African sovereignty.
The concern was not only for contested territory in Algeria, but also for independent states bordering the desert, whose leaders warned that nuclear fallout could cross their national borders. Radiation measurements taken in the wake of Gerboise bleue proved many of them right.
Nuclear weapons represented another piece of French imperialism on the continent.
The Evian Accords. Disagreement between France and Algeria about the future of nuclear test sites in the Sahara was one reason why the first round of peace talks at Evian, Switzerland, broke down in June 1961.
Secret negotiations resumed in September 1961, with US Ambassador to Tunisia Walter N. Walmsley serving as France's backchannel. The US State Department worried that French attachment to the test sites might thwart the decolonization process.
Lead Algerian negotiator Krim Belkacem asked Walmsley if prospects for a ceasefire still hinged on France retaining control of the test sites. Krim got his answer when Franco-Algerian talks resumed the following month, at the end of October 1961.
France did not abandon its goal to continue nuclear explosions in the Sahara. But the Algerian position appeared to have softened. So long as further blasts did not impinge on Algeria's "eventual sovereignty" over the desert, as one archival document put it, a deal looked possible.
The Evian Accords marked a nuclear compromise. Finally signed in March 1962, the landmark treaty granted France a five-year lease to the Saharan test sites but did not specify terms of use.
Going underground. Advice from the French Foreign Ministry played a key role in pushing France's weapons program beneath Saharan mountains. French diplomats suggested that underground explosions would present, according to one archival document, "significantly less serious" challenges than atmospheric ones for future relations with Algeria and its African neighbors.
This did not stop Algeria's first president, Ahmed Ben Bella, from winning political capital with the nuclear issue. In public, Ben Bella cast Saharan blasts as an intolerable violation of Algerian sovereignty, as had his allies at the United Nations. In private, however, Ben Bella acquiesced to the Evian terms and reportedly tried to squeeze French financial aid out of the deal.
The Hoggar Massif shook 13 times before France handed over its two Saharan test sites to Algeria in 1967. An accident occurred during one of these underground blasts, dubbed Béryl, when containment measures failed. Several French soldiers and two high-ranking French officials suffered the highest radiation exposures, but roughly 240 members of "nomadic populations" in the region received lower doses.
Meanwhile, France began construction on its Pacific test range in French Polynesia, the site of nearly 200 nuclear explosions between 1966 and 1996. Most took place underground, but France also conducted atmospheric detonations in Polynesia, and these continued into the 1970s. Even though the Limited Test Ban Treaty had gone into effect in 1963—prohibiting nuclear blasts in the atmosphere, underwater, and in outer space—France refused to sign it.
Contamination and compensation. As part of its reconciliation proposal, the Stora Report encouraged Franco-Algerian cooperation on environmental remediation of the Saharan test sites. An expert report from the International Atomic Energy Agency, however, concluded in 2005 that environmental interventions were "not required" unless human traffic near the sites should increase.
The Stora Report briefly mentioned compensation linked to radiation exposure from French nuclear weapons development, but this deserves a closer look. In 2010, the French Parliament passed a law recognizing these victims and establishing funds and procedures to provide compensation for illness and injury. So far, France has earmarked 26 million euros for this purpose, but almost none of that has gone to Algerians.
Decades earlier, France's nuclear allies turned to compensation programs in an attempt to reconcile with marginalized groups affected by weapons development without disclosure or consent. In 1993, for example, the United Kingdom settled with Australia as redress for indigenous people and personnel involved in UK explosions conducted in the former colony.
Facing similar lawsuits, the United States provided monetary compensation and health benefits to the indigenous people of the Marshall Islands, where US nuclear planners "offshored" their most powerful blasts during the Cold War arms race. Other US programs have made compensation available to communities "downwind" of the Nevada Test Site and surrounded by the uranium mines fueling the US nuclear arsenal, including Tribal Nations in the Four Corners region.
Compensation programs map a global history of colonial empire, racial discrimination, and dispossession of indigenous land, but postcolonial inequalities look particularly stark from the Sahara. Including appeals, France has granted 545 of 1,739 total requests filed by French soldiers and civilian participants in the nuclear detonations, as well as exposed populations in Algeria and Polynesia. Only 1 of 52 Algerian dossiers has proven successful.
French officials responsible for evaluating these files report that the ones from Algeria often arrive incomplete or in a shoddy state, and pin the blame on the Algerian government's inability or unwillingness to provide the geographical, historical, and biomedical evidence that French assessment procedures demand. Claims must demonstrate that an individual worked or lived in a fixed area surrounding one of the two Saharan test sites, between February 1960 and December 1967, and suffered at least one of 21 types of cancer recognized as radiation-linked by French statute.
A step toward reconciliation. If Macron really wants to tackle France's nuclear history in Algeria—and its aftermath—his government should start here. The French Parliament opened the door to Algerian compensation in 2010, and important revisions to the evaluation procedures took place in 2017, but there has never been a level playing field. Macron could, for example, require that French diplomats posted in Algeria help Algerians build their cases and locate supporting documents.
Another option: Macron could declassify archival materials documenting the intensity and scope of radioactive fallout generated by French nuclear blasts. Draconian interpretations of French statutes on the reach of military secrecy continue to block access to the vast majority of military, civil, and diplomatic collections on France's nuclear weapons program—including radiation effects. Foreign archives have provided useful information, but official documentation from the French government would help exposed populations—like those in the Sahara—understand what happened, evaluate the risks, bolster their claims, and likely find these more successful.
The Stora Report did well to acknowledge nuclear fallout from the Algerian War. Giving Algerians a fair shot at compensation should mark France's first step toward reconciliation.
Published at thebulletin.org