On October 14, warplanes of the Russian Aerospace Forces carried more than eleven airstrikes on the southwestern countryside of Syria's Idlib.
The airstrikes reportedly struck training camps and headquarters of al-Qaeda-affiliated Hay'at Tahrir al-Sham (HTS) and other jihadi groups in the area of Hamamah, which is located near the city of Jisr al-Shughur.
According to the London-based Syrian Observatory for Human Rights (SOHR), at least four militants of HTS were killed in the Russian airstrikes. The monitoring group said the number of casualties will likely rise in the upcoming few hours because many other militants were critically wounded.
RusVesna.SU said HTS militants were being trained on anti-tank weapons and mountain warfare by Turkish and private contractors in the targeted sites. Moreover, the outlet revealed that the airstrikes were carried out by Su-34 and Su-24M warplanes. A surveillance video showing some of the targeted camps and headquarters was also shared.
The Russian airstrikes were likely a response to the militants' repeated violations of the ceasefire agreement in Greater Idlib, which was brokered by Russia and Turkey on March 5.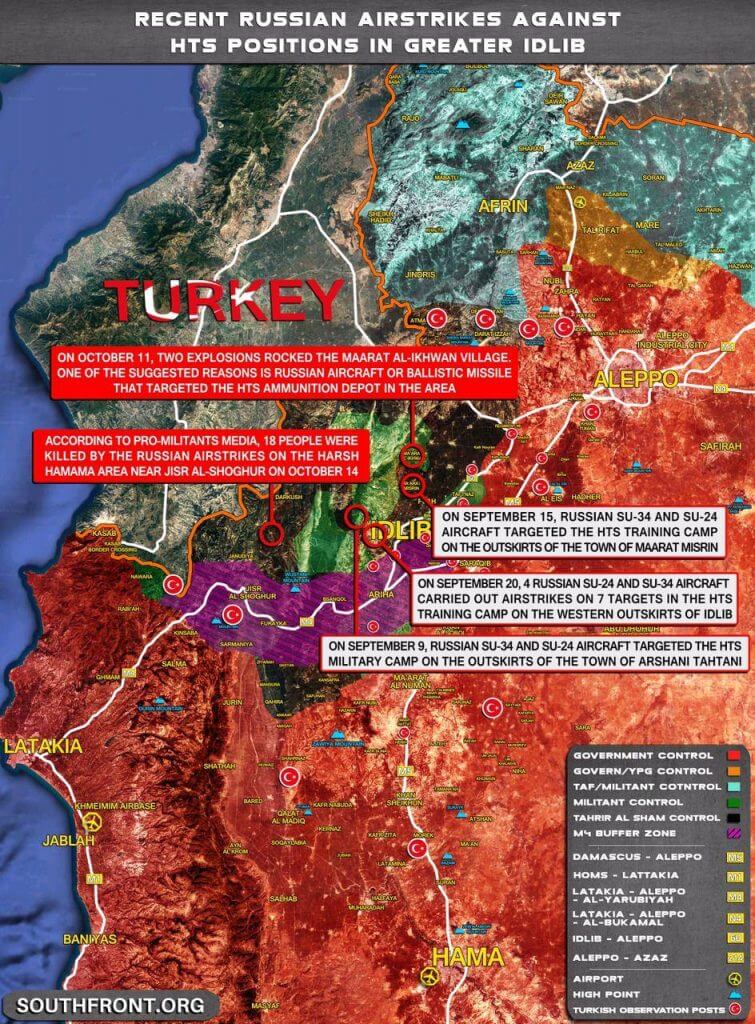 Greater Idlib militants, led by HTS, continue to violate the ceasefire. Turkey, which maintains a large force in the region, is doing nothing whatsoever to stop these provocations. This will likely lead to more escalation.
Published at southfront.org